Embedded Systems, Data Recorders, FPGA Digital Signal Processing, GPGPU & Graphics Solutions
Advanced Embedded Solutions provides high performance computing systems for aerospace & defence and demanding industrial applications. Our high performance realtime solutions include rugged data recorders, rugged mission computers, high performance computing and graphics, software defined radio systems and digital signal processing and are based on the latest Xilinx FPGA Virtex7, ZYNQ and Ultrascale+ FPGA and Intel Core i7 processor, NVIDIA and AMD GPU technologies. We support a wide range of analog and digital interface front-ends including high speed Data Conversion & Data Acquisition, ADCs, DACs, digital receivers, upconverters, downconverters, tuners, Gigabit Ethernet, 10-100GbEthernet and Serial-FPDP. All our products are based on open industry standards including VPX, VXS, FMC, VME, cPCI, XMC and PCIe in commercial and conduction cooled grades and can be provided as integrated systems housed in rugged conduction cooled/liquid cooled and commercial air cooled chassis enclosures.
Cyber Essentials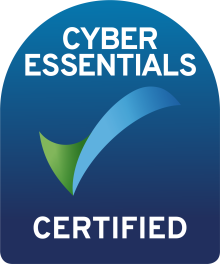 We are certified compliant with the requirements of the Cyber Essentials Scheme. Cyber Essentials is a government-backed, industry supported scheme to help organisations protect themselves against common cyber attacks.
[Read more...]
We are a registered member of the Joint Supply Chain Accreditation Register (JOSCAR), the accreditation system for the aerospace, defence and security sectors.
[Read more...]