Avionics Bus Interfaces - Multi Protocols (MIL-STD-1553, ARINC 429 etc)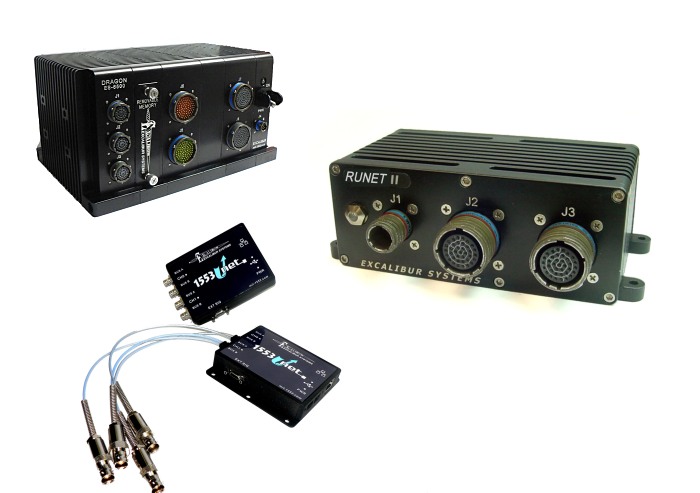 Excalibur Systems have an extensive range of data bus interfaces, data recorders, converters, couplers, cables, connectors and Integrated Solutions for the Aerospace Industry. Supporting MIL-STD-1553, MIL-STD-1760, ARINC-429, ARINC-708, ARINC-717, ARINC-825, AS5643 Firewire 1394B and other military and commercial avionics specifications.
Example Bus Interface Products
Product Name
Description
Other Features
Description
Rugged PC/104 System
Supports up to six PC104 cards in additon to the processor and PSU
Modular stack design enables custom configurations
Conduction cooled
Fully tested to MIL-STD-810F, 461E, 1275B and 704E
Removable SSD memory
Other Features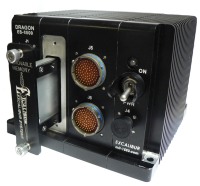 ---
Description
Protocol Converter
Miniature Airborne Communications Converter designed to convert bi-directional messages
Supports up to four modules - Dual Redundant 1553/1760, ARINC 429, ARINC 708, ARINC 717, ARINC 825, Serial , Ethernet, Discrete I/O, etc
SWAP enabled
Other Features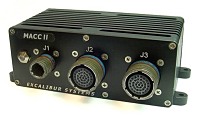 ---
Description
MIL-STD-1553
PCI Express card supports up to eight dual redundant 1553 channels using the M8K1553Px(S) module
Compatible with all common variations of MIL-STD-1553 (A,B)
Also available in other form factors (PC/104 Plus, Mini PCIe, cPCI, VPX, Mini PCIe etc)
Multi Protocol support [Read more...]
Other Features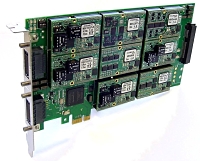 ---
Description
ARINC 429
Intelligent, multichannel ARINC 429 interface device with USB or Ethernet interfaces
Complete solution for developing, testing and performing system simulation of the ARINC 429 bus
Other Features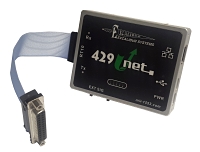 There are many standard variants available, fully configurable by build option, the above products are only a sample of the chassis and board types available.
Please contact us for further information or to discuss your specific requirements...
Many Other models are available supporting a wide range of avionics bus technologies, for a complete list of options see Excalibur's website [Read more...]