Partners
Leading Technology Partners
Partner: Pentek

Capabilities
Pentek is a global provider of premier Digital Signal Processing (DSP), Data Acquisition and Software Radio products. Offering powerful VME, PMC, PCI and cPCI commercial and rugged board and system solutions - Single Board Computers(SBC), DSP/FPGA, ADC/DAC, Upconverters/Downconverters, Software Radio, Data Recording.
---
Partner: ApisSys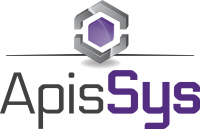 Capabilities
ApisSys provides standard and custom data conversion and signal processing hardware and software products. In addition to COTS products based on international standards such as FMC, PCI Express, VPX or XMC, ApisSys can design custom solutions and also provide system integration using their own products as well as third parties boards and sub-systems. ApisSys combines leading edge technologies with huge expertise in customer's applications to deliver best in class capabilities.
---
Partner: SDK Embedded Systems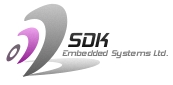 Capabilities
SDK Embedded Systems design and manufacture high performance rugged computer systems, industrial computers, displays and mobile devices for customers with specialised needs operating in extreme environments. They provide solutions for environmentally rugged applications and markets including Military, Industrial, Medical, and Transportation.
---
Partner: MOOG Protokraft

Capabilities
Moog Protokraft designs and manufactures electronic and electro-optic components and subsystems for use in harsh environment networking equipment applications. These electronic components are optimized for Fast Ethernet, Fibre Channel, Gigabit Ethernet, Serial FPDP and 10 Gigabit Ethernet networking applications.
---
Partner: Hartmann Electronic

Capabilities
Hartmann Electronic is a leader in the design and manufacturing of high-speed backplanes, chassis and packaging for micro-computer systems. Supporting architectures including VME/64x, CompactPCI/2.16, AdvancedTCA, VPX, VXS, VXI, CompactPCIe, and others.
---
Partner: Valid8

Capabilities
Valid8 are a Provider of Telecoms Networking Testing Equipment providing Feature, Conformance and Load Testing for LTE/4G, 3G, IMS, VoIP and PSTN telecommunication networks, network security and validation applications.
---
Partner: Dolphin Interconnect Solutions

Capabilities
Dolphin Interconnect Solutions provide high speed low latency interconnect solutions to connect multiple computers to create high performance computing platforms for demanding applications.
---
Partner: Red Rock Technologies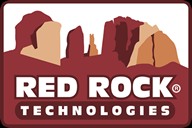 Capabilities
Red Rock Technologies is a leading manufacturer of board level removable mass storage modules which provide fast field replacement to support rugged chassis systems such as VME, VPX, cPCI, ATCA.
---
Partner: PCI Systems

Capabilities
PCI Systems manufactures a variety of rugged modular conduction cooled chassis and a full range of 3U and 6U COTS modules for VPX and CPCI applications. With an assortment of lab chassis with DSUB rear I/O, extenders and bus extenders. Including a brand new rugged small form factor chassis system VITA 73 which is the focus of current research and development.
---
Partner: New Wave DV

Capabilities
New Wave DV design and manufacture programmable (FPGA) network interface cards which focus on high bandwidth, realtime data streaming applications for specialised networking applications in aerospace, finance, telecommunications, and big data.
---
Partner: CM Computer

Capabilities
CM Computer has an extensive history in the design & manufacturing of high performance military COTS electronic modules & ATR chassis.
---
Partner: Boston Design

Capabilities
Boston Design provide full turnkey design and manufacturing solutions, with over 40 years industry experience and ISO approved manufacturing facilities in UK. BDC specialise in severe environment electronic, electrical, mechanical, PSUs and system integration for Military, COT's & rugged industrial systems.
---
Partner: LVD Systems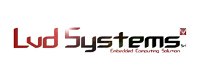 Capabilities
Pioneering the development of embedded solutions for more than twelve years, LVDSystems designs and manufactures systems based on FPGAs, PowerPC and x86 processors.
---