High Performance Packet Capture & Playback
RapXG™ Quad Channel Network Recorder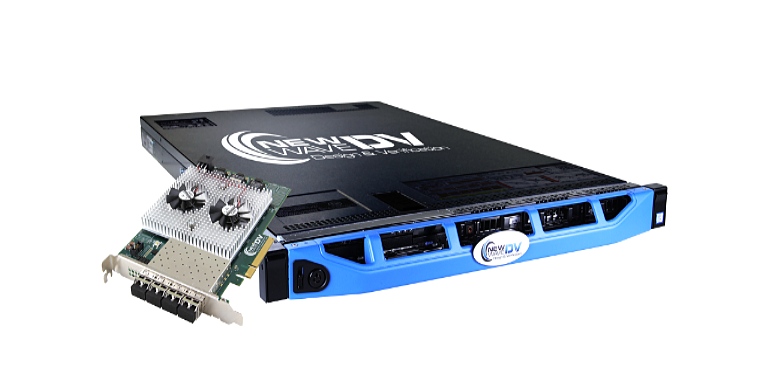 Real-time systems, such as electronic trading systems or radar track distribution, rely on the timely receipt of information for proper operation. The RapXG delivers scalable, high-performance packet capture and playback. The RapXG comes standard with essential features, such as accurate time synchronization, programmable 5-tuple filters, PCAP Next Generation file format, a highly efficient PCI Express Gen3 host, a user-friendly GUI, and a feature-rich API for record and playback functions.
Playback of recorded network data is a key feature of the RapXG systems. Instead of simply sending captured packets back onto the network, RapXG plays them back at the rate they were captured. Using hardware-controlled precision clocks and the recorded capture timestamp, the RapXG plays back network data to within 20ns of captured time. The RapXG card supports IRIG-A, B, and G time code to ensure precise time synchronization of network data. The time source is provided via a front panel SMA connector
The RapXG is available with a high-level application API and drivers for Linux. This allows application software to take advantage of the card's capabilities through a C++ library and allows applications to modify card settings easily. Because the RapXG system is fully integrated with the popular Wireshark network protocol analyzer, it provides a powerful tool for engineers and managers to easily leverage their existing expertise, increasing efficiency in diagnosing network issues.
Product Name
Description
Other Features
Description
4 ports of 10Gb Ethernet Record & Playback
IRIG or 1PPS Time Synchronization with 20ns Accuracy
Programmable 5-Tuple Filters
PCAP Next Generation File Format
Highly-efficient PCI Express Gen3 Host
Feature-rich API for Record & Playback Functions
Low latency, multi-threaded DMA host interface
Other Features
Quad 1/10 Gigabit Ethernet SFP+ optical ports
Quad 1 Gigabit Cooper Ethernet ports
Quad 1/2/4/8/16 Fibre Channel SFP+ optical ports
IRIG-A, B, and G time synchronization via SMA connector
128 programmable 5-tuple filters (IPv4, TCP, UDP, ICMP, ARP)
PCAP Next Generation format or raw data format
Compliance : PCI Express Card Electromechanical Specification (Rev 2.0 IEEE), 802.3ae 2002 10GBASE LAN, FCC 47 CFR Part 15, Subpart B, Class A (USA), IEC 60950-1 (International), RoHS Directive 2002/95ECe
Operating Temperature : 0 to 50˚C